We have a number of ways Sleepyhead Clinic can help you:
Sleepyhead clinic courses are built from Cognitive behavioural therapy for insomnia (CBTi) evidence based strategies. CBTi is different from other forms of cognitive behavioural therapy and it's a lot safer than sleeping pills (learn more about insomnia and CBTI here). CBTi is based in behavioural sleep medicine – a combination of scientific and effective strategies that when working in sync, help get sleep back on track, and for the long term. We know that when you follow CBTi, in a mere matter of weeks, sleep can be transformed! CBTi is very different from standard sleep hygiene practices.
The one-to-one course is individualised to suit your needs. Stephanie has many years experience with this form of treatment but understands that it can be hard to follow. She has adapted this method to make it more user friendly. She understands that you may have had this condition for a really long time, and being able to trust in a new process can be difficult especially when nothing has worked previously.
One-to-one courses consist of four main sessions, but this can be tailored to suit your needs. You will be given resources to take away so you can continue to implement the course at home, and access to Stephanie out of the sessions if you wish. Depending on your preferences, the course can be built around you.
£600 – £1000 per course
Not in the local area? Not in the country? That's OK- we have many international clients. If you can't get to our clinic, we can arrange one-to-one courses online. Online courses are built the same as the one to one face to face course, and is tailored to suit your needs. You will be emailed or posted resources so that you can continue to implement effective, practical steps at home, and have access to Stephanie outside of sessions if you wish. Depending on your preferences, the course can be built around you.
£600- £1000 per course
The group dynamic offers support from people with similar experiences, and can help to facilitate the learning experience.   Clients attend one session per week, over four weeks. The program includes all resources needed to implement our practical steps at home. The average length of sessions is 45-60 minutes.
£400 per course
Please contact us for more information or to book your course now!
Stephanie also offers 15-30 minute phone consultations for those needing a bit more support before or after courses and consultations – sometimes we just need more questions answering, some non judgemental support and to be held accountable when we are making changes. After all we are only human and non robots!  Stephanie understands this and is happy to help. 
Do you have a diagnosed sleep condition but you're finding it difficult to cope? Or perhaps your past sleep treatment has not worked for you? Why not have a consultation with our expert sleep physiologist, Stephanie, who can answer all your questions and help support you on your journey! Sometimes despite treatment for conditions like sleep apnoea and narcolepsy, it can be difficult to control. They can take over our lives, and the conditions can be extremely debilitating and lonely. Stephanie has a vast background in all sleep disorders and their treatments and can help provide appropriate strategies to improve treatment. Note this is not insomnia therapy. Please see course options above for insomnia symptoms.
Or:
Are you an average sleeper but want to learn how you can improve it? There are many benefits to improving sleep quality, not least to make you feel better and happier. Just like diet and exercise, putting effort into improving sleep quality can improve your health significantly. Stephanie can provide you with the knowledge and strategies you need to improve sleep quality in just one session. Note that this is not a treatment for insomnia and significant sleep problems, it is for people who sleep but want to learn how to make sleep better and work for their lifestyle. See the above course options for insomnia and related sleep problem help.
The average length of these sessions is 45-60 minutes.
£125 – £250 per consultation
Don't have time for clinic appointments? Want to do this yourself?  That's OK – we can still help. Stephanie has created from years of experience research and training, a course you can do yourself, at home, at work, in your own space. She recognises that some people may need to resolve their sleep problems in their own time and space with an affordable option giving them all the content they need. This course is designed for anyone who wants to learn the key aspects to sleep treatment, taking it on board in their own time, sticking to the most evidence based realistic strategies and none of the stuff that just doesn't work! Watch Stephanie in videos talk to you about what works for her clients, as well as answering all the most common questions and motivating you as you go. Rather than just sharing science, Stephanie uses her skills at really helping you see how the strategies can work for you in your every day life, and what to do when things get tough. Along with the videos with each module comes all the articles, worksheets and sleep diaries you need. Become the sleep expert and resolve your sleep problem for good.
£400 per course
Please contact us for more information and a chat with Stephanie to make sure this course is right for you!
Terms and conditions for all services
There is a non-refundable £125 on booking the sleep expert consultation and for the courses. Remaining payment is due before or during the first session of the courses or consultation and is non-refundable. This method is designed so that you are fully committed to the course and helps us to protect our course places and consultation slots. Please note our sleep treatment methods have a high level of success in permanently curing insomnia and sleep related issues. However this success rate is significantly diminished if a course is not completed. If you are intending to treat your insomnia and related sleep issues for good, you must attend all the sessions for the programs to work.
A minimum of 48hrs notice is required to postpone an appointment, otherwise the full fee will be payable and a new session will need to be booked.
Please note that this is not a counselling service. Sleepyhead Clinic treats insomnia and other related sleep issues. Sleepyhead Clinic follows a structured, scientific course of techniques and follows evidence based practice. Sleep problems need to be the primary health complaint at the time of booking. If you have any other concerns, please contact your GP. You will be required to fill out a medical history and sleep questionnaires before your first session.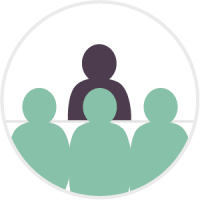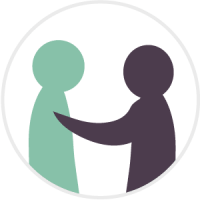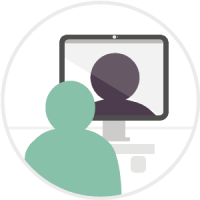 Interested in finding out more?